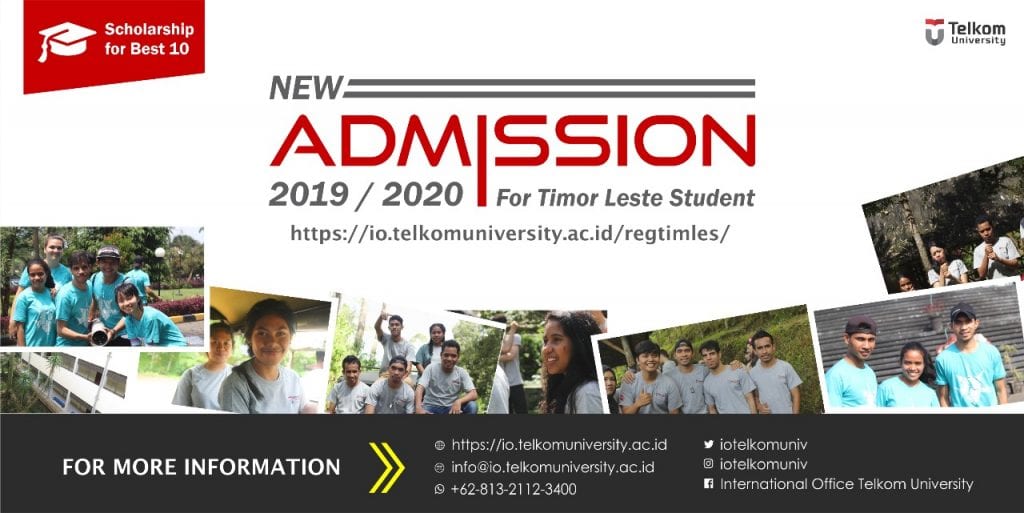 OVERVIEW
Telkom University opens an opportunity for Timor-Leste students who want to experience study aboard in Bandung, Indonesia. We have seven Faculties with more than 30 study programs to offer which include Undergraduate, Master, and Diploma program.
Telkom University provides convenience for a student who has a great desire to study In Indonesia by providing a scholarship for students with excellent academic performance.
OFFERED PROGRAMS
Master Program (2 years)
Academic Bachelor Program (4 years)
Diploma Program (3 years)
SCHOLARSHIP FOR TIMOR LESTE STUDENTS
This Scholarship is dedicated to students who could show the best performance.
The Minimum GPA should be maintained at least 3.00 which will be reviewed every semester.
Below is the Scholarship Scheme: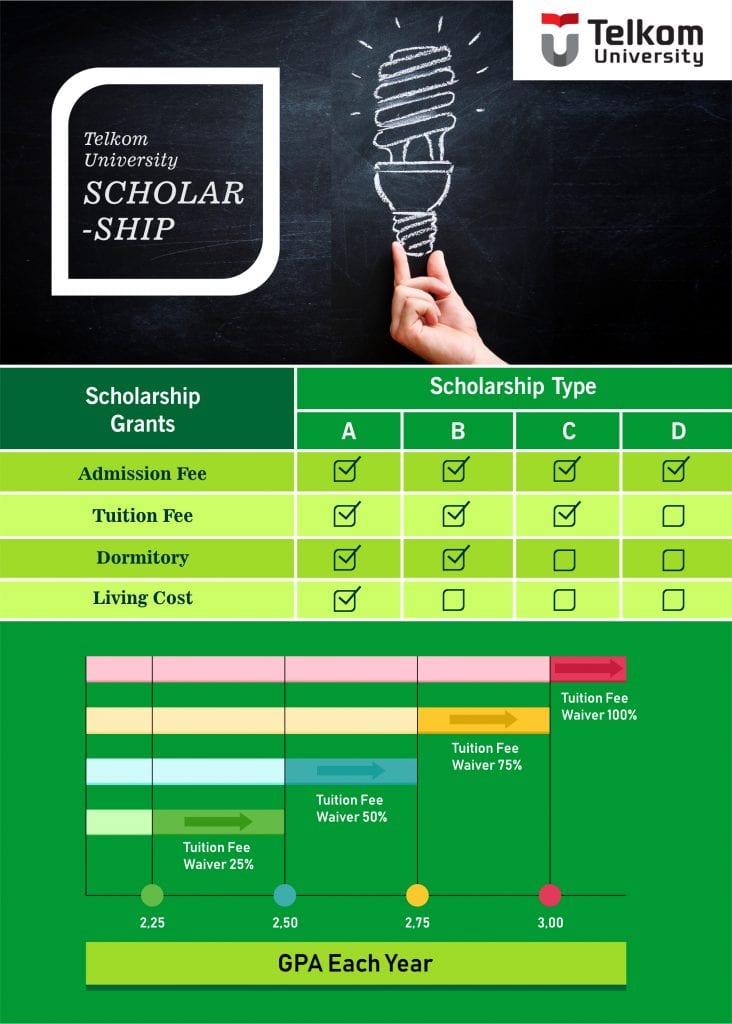 *Please note that our scholarship excludes Flight ticket and Visa application.
How to Apply
Please click this image below to apply for this program. Thank you.