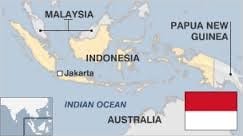 Spread across a chain of thousands of islands between Asia and Australia continent and Indian and Pacific Ocean, Indonesia is the largest archipelago in the world that has more than 17,800 islands –and most of them unpopulated. It makes Indonesia ethnically high diversity, with more than 100 ethnic group and 200 local languages that spread along Sabang (West Island of Indonesia) until Meraoke (East Region of Indonesia). With Pancasila as the national ideology, Indonesia walks in a 'Unite in Diversity' in Indonesia citizen life consist of ethnical and religion diverse.
DEMOGRAPH 
Indonesia is the 4th most densely populated country, with the most populated islands in the world, Java Island. In 2010 statistics, Indonesia has more than 238 million and use Indonesia language (official language). Full of diverse ethnical and religion, make most Indonesian appreciates the rules, ethical, and norm in their region. More than 85% of Indonesia citizens were Muslim so Indonesia has the world's largest Muslim population, 9% of Protestant, 3% of Catholic, 1,8% Hinduism, 0,8% Budha, and 0,3% the others.
GEOGRAPH 
If you come or study in Indonesia, prepare yourself for entirely tropical rain-forested climated.  There were 2 seasons we have along the year, the dry season happened in June to October , influenced by the Australian continental air masses, and rainy one in November to March that is caused by Asia and Pacific Ocean air-masses. Though it different in every region, some city may have low temperature and high rainfall like in Bandung and Bogor city and the others have dry and high temperature like in Denpasar and Makassar. The average temperature in Indonesia at dry season is 30-31° C and rainy season is 24-25°. The best time travel to Indonesia is in June and September during dry season so it make you more easy to go place to place.
CULTURE AND ETHICS 
Living in Indonesia, that have various culture and belief, there were many culture and ethics that everyone must follow,  include the foreigners. We have strict rules for ethics and norms which is it will be different with Western Country or any other East country.
Greeting is a must for Indonesian. Indonesia known as a nice country and the citizens is friendly to everyone. So, if you're in Indonesia just say Hello to everyone as many as you can and don't be afraid to ask for help to them.
As an East country, Indonesia have a strict rules to sexual behavior. We prohibited pornograph and action belong to laws and punish them if it go to public. You can't do public affection such as hugging or kissing though you're married or not. You can't go out with minim cloth except you're in beach or pool area, shirt and troussers is best combination to casual fashion in here.
TRAVELLING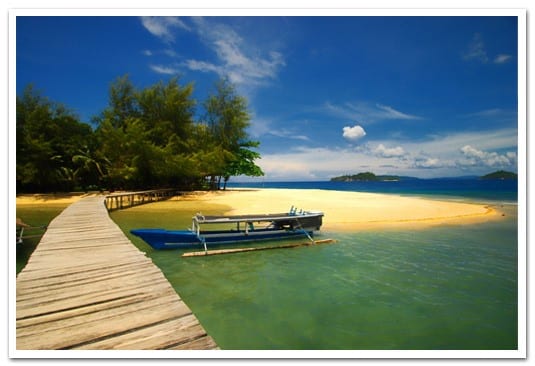 The Republic of Indonesia is the largest archipelago in the world comprising 13,466 large and small tropical islands fringed with white sandy beaches, many still uninhabited and a number even still unnamed. Straddling the equator, situated between the continents of Asia and Australia and between the Pacific and the Indian Oceans, it is as wide as the United States from San Francisco to New York, equaling the distance between London and Moscow.  Indonesia has a total population of more than 215 million people from more than 200 ethnic groups. The national language is Bahasa Indonesia.
Among the most well known islands are Sumatra, Java, Bali, Kalimantan (formerly Borneo), Sulawesi (formerly Celebes), the Maluku Islands (or better known as Moluccas, the original Spice Islands) and Papua. Then, there is Bali "the world's best island resort" with its enchanting culture, beaches, dynamic dances and music. But Indonesia still has many unexplored islands with grand mountain views, green rainforests to trek through, rolling waves to surf and deep blue pristine seas to dive in where one can swim with dugongs, dolphins and large mantarays.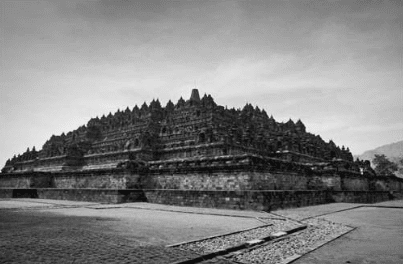 Culturally, wonderful Indonesia fascinates with its rich diversity of ancient temples, music, ranging from the traditional to modern pop, dances, rituals and ways of life, changing from island to island, from region to region. Yet everywhere the visitor feels welcomed with that warm, gracious innate friendliness of the Indonesian people that is not easily forgotten.