Greeting from International Office Manager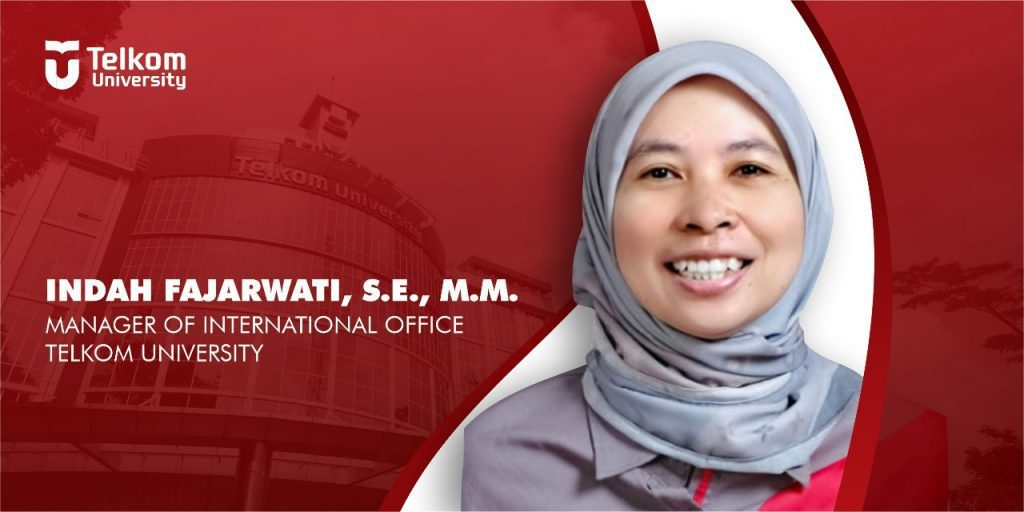 Welcome to the official website of International Office of Telkom University. Greeting from Bandung, Indonesia!
Telkom University, an educational institution that is committed to being a research and entrepreneurial university that plays an active role in the development of technology, science, and art based on information technology. Through International Office, Telkom University gladly welcomes international students from various countries to study at Telkom University through such programs as Degree Program, Student Exchange Program, and Short Course Program.
Greeting from us to the world!
International Office exists to assist students in terms of international student admission, international mobility, and permits handling. International students will find a lot of great memories during studying at Telkom University as we do our best to serve international students to feel like home by providing personal student buddy, fun and meaningful activities, and other collaboration programs.
Telkom University is the right choice to create the future because Telkom University is the best private university in Indonesia that has also a good reputation internationally. We offer various choices of study programs and courses to cater your need.
Various academic scholarship programs are also available to support international students financially, including Telkom University Scholarship, KNB Scholarship, Tel-U x Telkomcel Scholarship, and Darmasiswa Scholarship.
Located in Bandung, West Java, Telkom University is benefited to welcome international students to Paris Van Java where international students can find a lot of comfort and beauty. Foremost, Indonesia is a safe country with friendly people, beautiful nature, and tasteful dish.
Let's start your journey with Telkom University!
Indah Fajarwati, S.E., M.M.
Manager of International Office, Telkom University