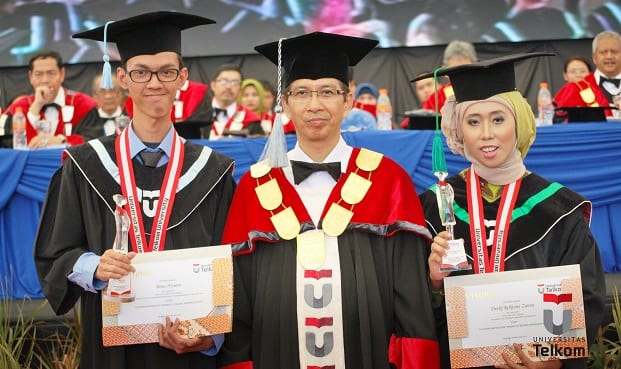 Telkom University (abbreviated as TEL-U) – is a modern private university leading in information and communication technology. The University is owned by PT Telekomunikasi Indonesia Tbk, which is the biggest telecommunication corporate belonging to Indonesia Government.
We commit "Not Only Educating People But Also Creating Future Leaders". Currently, Tel-U is the house for 29,000 students studying in the field of engineering, management, communication, and creative industry. We offer 31 programs under 7 faculties for undergraduate and graduate studies.
Telkom University also involves in the development of digital society and business ecosystem. Research centers available in Telkom University include:
ICT Public Policy
Digital Business Ecosystem
Advanced Wireless Technology (AdWiTech)
Center for Internet of Things
In addition, the Innovation Center, namely Bandung Techno Park, focuses on startup company, business incubation, and technology solutions in the area of ICT.