Joint Class UTHM
Joint Class Universiti Tun Hussein Onn Malaysia (UTHM) at Telkom University.
Telkom university was welcoming 14 students of Universiti Tun Hussein Onn Malaysia (UTHM) along with the guide lecturer Dr. Rasyidi and Dr. Salihatun on November 1st until November 8th 2018. The collaboration between universities has been running very well such as student exchange program, staff exchange program, joint class program, academic visits, etc. During this time, students joined the joint class program at Industrial Engineering study program in the Faculty of Industrial Engineering, Telkom University . They have taken part in classes, performed various activities, and went on educative trips.
In the joint classes program, students were split into three groups upon arrival who would each follow their own classes. Their first classes started on Friday and, for some of the groups, it already started at 6:30 in the morning. The students had a wonderful time during the lectures and learned a lot. Even though some classes are the same, here at Telkom University, we pay more attention to different aspects of a same course.
The eventweek was closed on November 7th which left the students with some free time to do their own sightseeing around the campus and in Bandung. Students presented their experience during the program according to the group. The students themselves had prepared a powerpoint to tell us how they felt about the week they had spent at our University. Thus, they share information and knowledge of the classes as well as the delivery courses. At the closing, a short video of their activities was shown. Fortunately, the students all had an amazing time and were grateful to be granted this opportunity.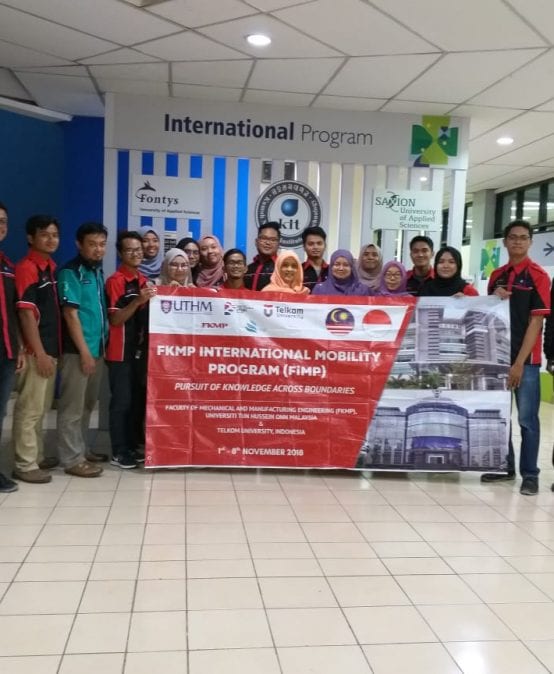 At Telkom University we are glad to have strong international relationships with other like minded Universities. It provides us with the opportunity to host weeks like these and broaden the mind of so many students.