Telkom University Collaborates with Finland University
Telkom University collaborates with Finland University through a memorandum of understanding between the two parties. The cooperative relationship was made on Wednesday (20/9) at Bangkit Building 5th floor Telkom University. The signing of the memorandum of understanding was attended by the Vice Rector 1, Dr. Dadan Rahadian and Vice Rector 3, Dr. Dida Diah Damajanti, and manager of International Office, Indah Fajarwati.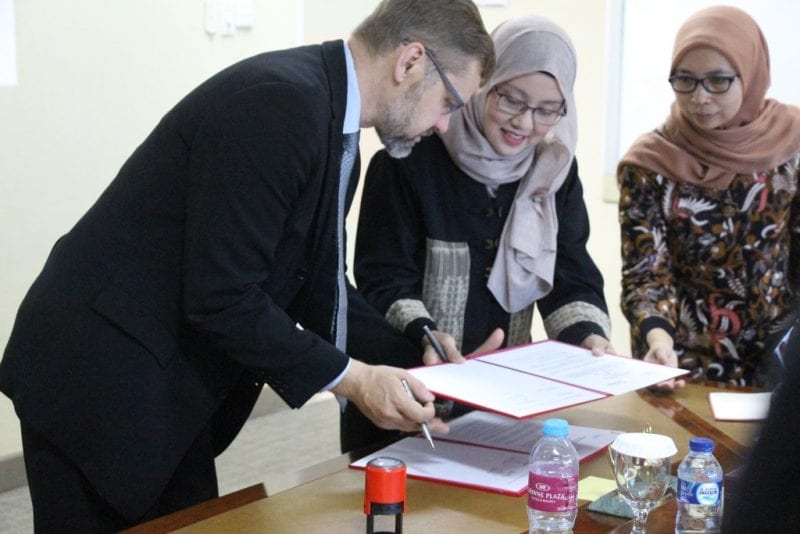 The scope and field of academic cooperation contained in this memorandum of understanding includes 1. Exchange of students, lecturers and / or academic and administrative staff; 2. Exchange of credit transfers for undergraduate and postgraduate students; 3. Lecturer and staff development programs.
From Finland University itself sent 5 delegates to attend this meeting, namely Pasi Kaskinen, Mari Argillander, Vesa Valkila, Kristina Heikkila, and Anna Alasuutari. The delegates were also had a campus tour in Telkom University area to see the facilities and the living on this 48-hectare campus.