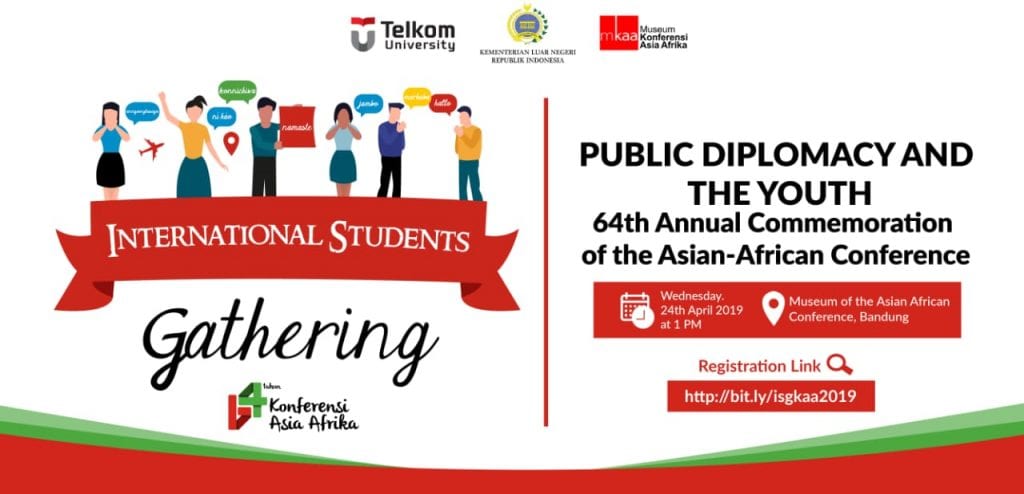 International Students Gathering 2019: Public Diplomacy and the Youth. To commemorate the Asian-African Conference that was held in Bandung 64 years ago, we cordially invite international students in Indonesia to join the International Students Gathering on April 24th 2019 to get a sense of how the Bandung Spirit is being translated within the framework of public diplomacy. International Students Gathering 2019: Public Diplomacy and the Youth is a collaboration between Museum of the Asian-African Conference-the Ministry of Foreign Affairs and Telkom University.
We had a wonderful experience at International Students Gathering last year. We managed to gather at least 150 international students from universities in Bandung, Jakarta, and other cities. We discussed about relevant issues and what to prepare for the future, not only for ourselves, but also for the world. This year's International Students Gathering could also be your opportunity to meet other international students and expand your networks. We hope there will be more participants and more countries this year. CLICK HERE to download the registration step poster.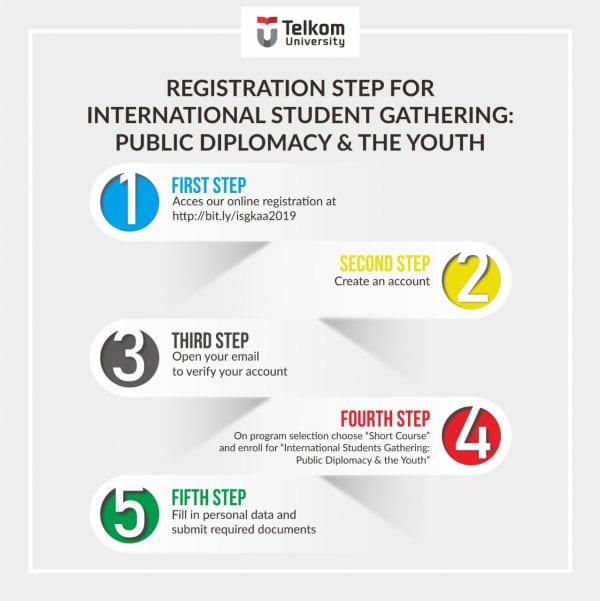 As a university with international vision, Telkom University has shown its commitments by engaging itself in various international events, and International Students Gathering is just one of them. Telkom University has also been a home for more than 566 foreign students until today. Our purpose is to create world leaders by giving them relevant knowledge and skills through scholarships, as well as students exchange, short course, joint course, and many other possible programs.
Hosting international students is also a great opportunity for us to introduce Indonesia's beautiful and diverse cultures so these foreign students can bring home great stories worth telling about Indonesia.
CLICK HERE to be part of the 2019's International Students Gathering.(LM)***