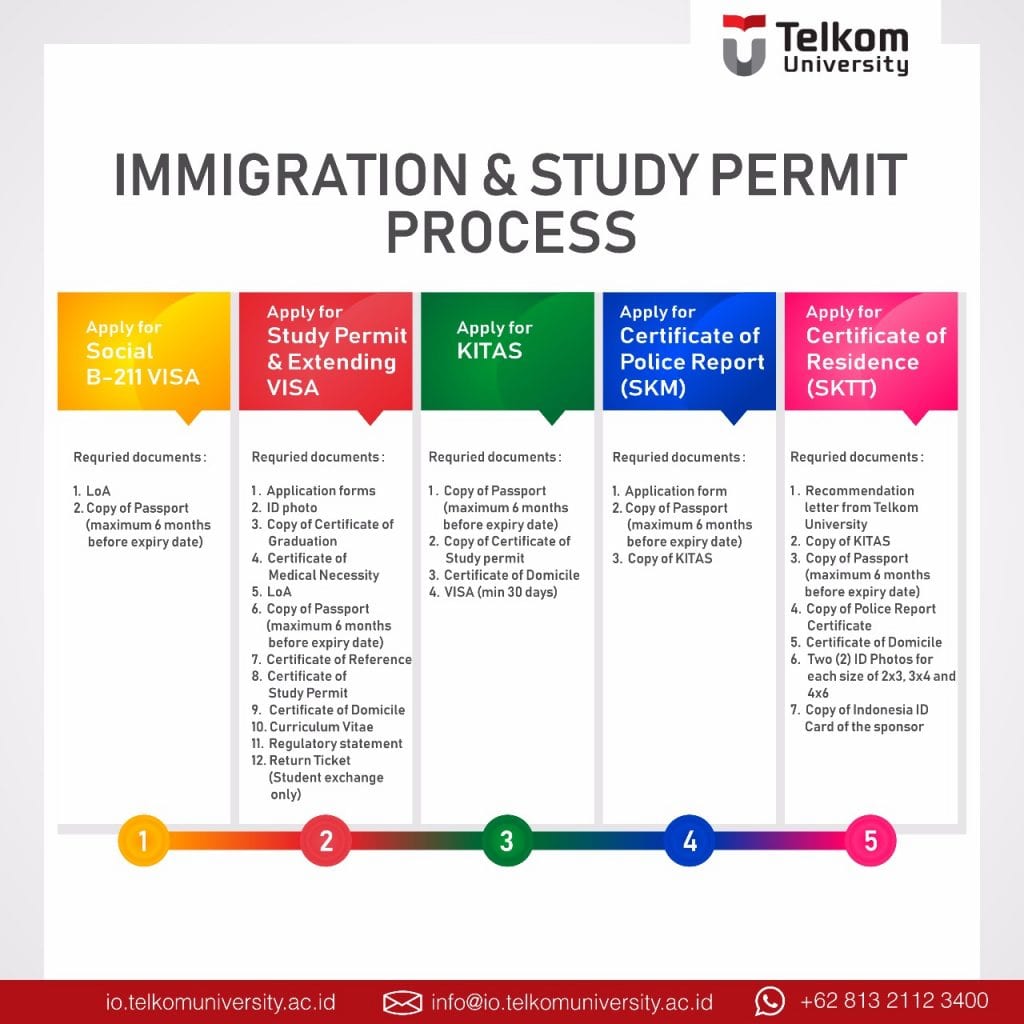 Foreign Student Documents: Visa and Immigration
Any international student who wishes to study in Indonesia must obtain the International student documents: a Visiting Visa and a study Permit from the Ministry of Higher Education. The International Office will assist international students in handling the immigration formalities.
Note: International students may apply for bank account once they have KITAS.