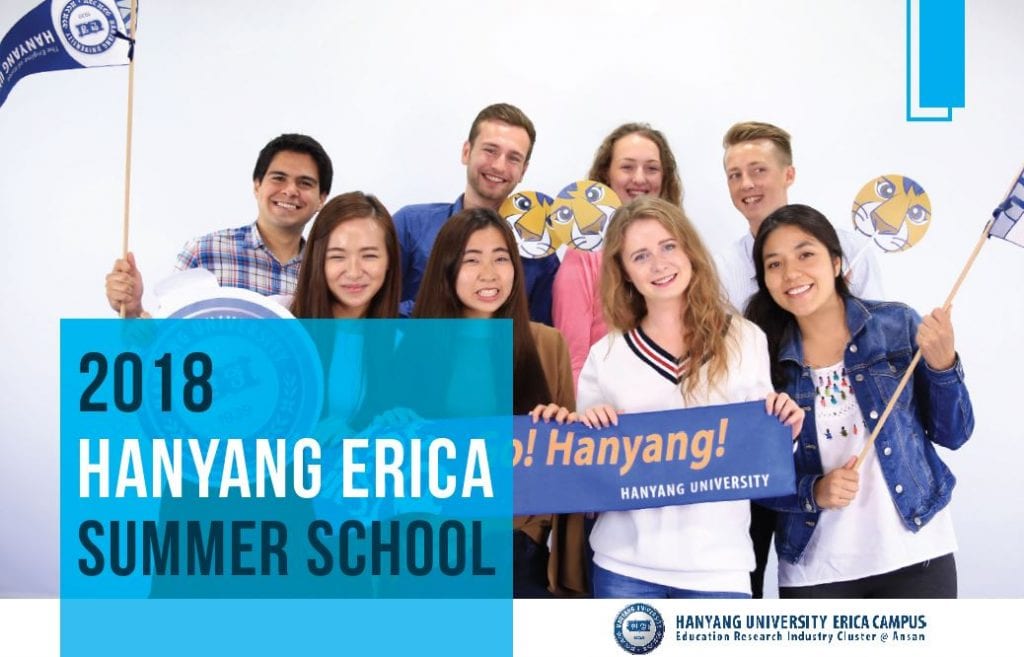 Hanyang University ERICA Campus (Education + Research + Industry Cluster at Ansan) consists 9 college offer scholarship and Internship opportunities.
COLLEGES:
College of Engineering Sciences
College of Computing
Collage of Pharmacy
College of Science and Technology
Collage of language and Culture
Collage of Communication and Social Science
Collage of Business and Economic
Collage of Design
Collage of Sport and Art
PROGRAM PERIOD
Session 1: Jul 11 – Jul 28
Session 2: Jul 28 – Aug 14
Choose session 1, 2 or both
Credit per course: 3 credits
Class Hours: Monday to Friday 09:00 – 14:30
Students who apply for both session 1 and 2 will take 2 courses and earn total 6 credits
 PARTNER UNIVERSITY SCHOLARSHIP
HOW TO APPLY
Visit Website
Go to www.hanyangsummer.com, choose your program and click on "Apply Now"
Apply Online
After creating an account, fill out the online application for HESS 2018.
Submit Application
January 10 – May 30, 2018
Complete Payment
Payment must be done by wire transfer only. Payment instructions can be found in www.hanyangsummer.com
Receive Students ID
After completing Payment, you will receive a student ID card which is needed for online course registration
Register Course
Course registration is done online prior to the start of the program. Instructions will be emailed
PROGRAM CONTENTS
Please kindly check the details below:
http://www.hanyangsummer.com
APPLICATION PERIOD
January 10 – May 30, 2018
E- mail: [email protected]
Subject: Kumamoto Exchange Oct 2018
Kindly mention: Name, Student ID, Major, and contact in your application.
For further info, please visit International Office Telkom University, Bangkit Bulding (Rectorat Building), 1st Floor.
PIC: Mrs. Ayu