Collaboration with University of Glasgow Scotland
BANDUNG –Telkom University (Tel-U) in collaboration with University of Glasgow (UoG) was officially established by the signing of MoU (Memorandum of Understanding) on Monday, 11th February 2019 at Manterawu building 2nd floor, Telkom University.
The signing was attended by notable representative of both parties. The representative of Telkom University are the Rector of Telkom University Prof. Adiwijaya, Vice Rector III of Telkom University, Dr. Dida Diah Damajanti and the Deans of all faculties at Telkom University. On the other hand, our partner representatives, the University of Glassglow were the Head of UoG College, Prof. Anne Anderson and Allison Paget of Glassglow's.
The cooperation carried by both parties agreed to collaborate in terms of opportunity to visit either University of Glasgow or Telkom University, mobility program, student exchange, joint research, publication collaborations, international seminars, workshops, training for industrial scale, etc.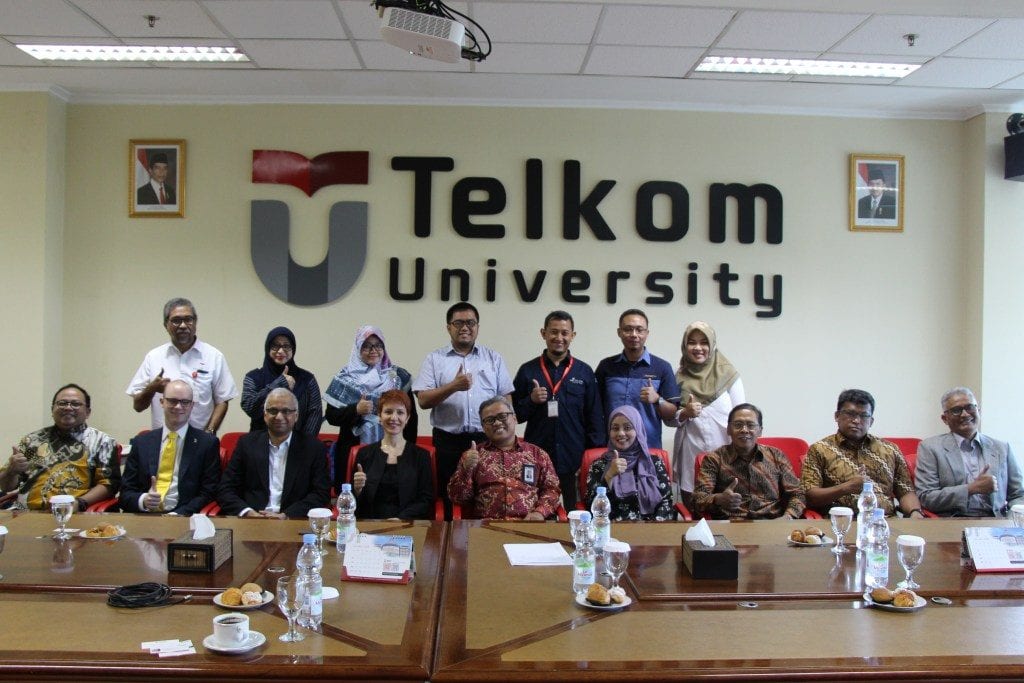 This initiation is hoped to give beneficial for both institutions and support the world's education growth.