Merlijn Series 01: Culture Festival (ILCF)
The intern of International Office Telkom University, Merlijn Olde Riekrink from Saxion University was excited with his experience at the International Language and Culture Festival (ILCF). He attended the festival with a quite simple purpose to make a report of the ILCF. Since it was fascinating, Merlijn became actively immerse with the event and interesting people. Here is the result based on his observation and impression.
Language Center of Telkom University organized the 7th annual event named International Language and Culture Festival (ILCF) on 30 August 2018  was once again a great success. The theme of this year was all about the differences and similarities between the Sundanese Culture and the Korean Culture.
The event was held in the Auditorium(K building) on the campus of Telkom University.
Opening with a video-look back at the event from the previous years gave a good impression of what the event was like. A few small talks were given to the event was then home to a beautiful traditional Sundanese dance.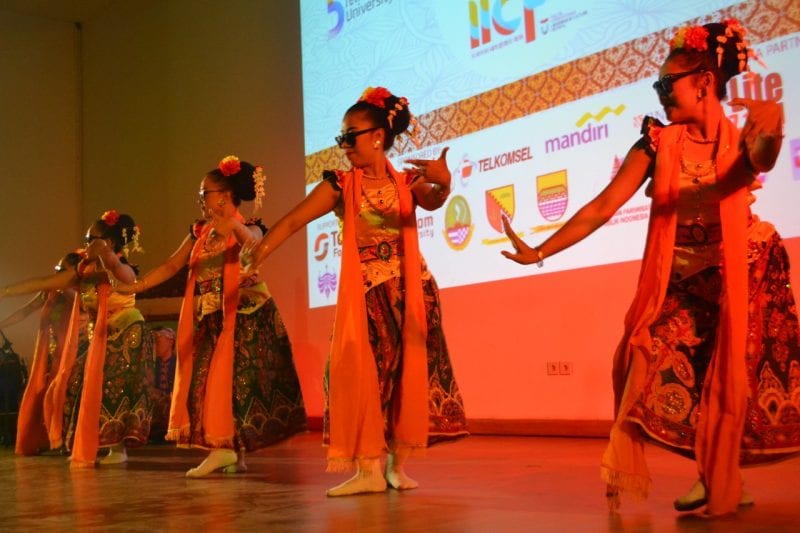 Continuing the event was a talk show with the rector of ISBI Bandung (Institut Seni Budaya indonesa) Dr. HJ. Een Herdiani, S.sen.,M.Hum as the speaker and famous Korean-Indonesian actor Lee Jeong Hoon as the guest star. During the talk show students could come forward to ask questions and take a picture with the guests. People had fun and were laughing constantly about the way Lee Jeong Hoon answered the questions, he gave honest answers, often with a touch of comedy. Luckily I was also given the opportunity to ask a question and take a picture.
The overall event was a big success and I would highly recommend every student to go there, both national and international. Even though most of this years event was in Bahasa, I met a lot of interesting people, made new friends, and had a great time.