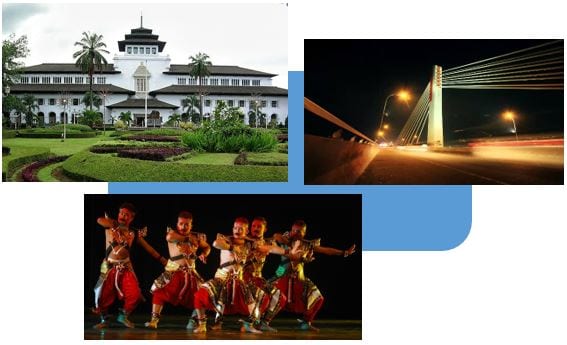 Bandung is one of the major cities in Indonesia and it is easy to reach Bandung. Land and air transportation can be used to get to the location of Telkom University in Bandung.
We suggest you to arrive at Husein Sastranegara Airport Bandung due to the traffic jam from Jakarta to Bandung. You may choose the flight from your home country directly to Bandung, otherwise you may transit at Malaysia or Singapore.
Here are some Airlines operating at the  Husein Sastranegara Airport :
Lion Air
Air Asia
Wings Air
Susi Air
Aviastar
Malaysia Airlines
When you arrive at Husein Sastranegara Airport, there are many choices that you can choose to get to Telkom University. No need to worry because we will pick you on your first arrival at Bandung.
the second options, we suggest you to flight to Soekarno–Hatta International Airport, abbreviated SHIA or Soetta, is the main airport serving the greater Jakarta area on the island of Java, Indonesia. When you arrive, you can choose some transportation from Soekarno Hatta Airport (SHIA) to reach Bandung. Here is the options:
Primajasa Bus: Soekarno Hatta Airport – Bandung
Cipaganti Travel: Soekarno Hatta Airport – Pasteur Point Bandung
X-Trans Travel: Soekarno Hatta Airport – Cihampelas Walk Bandung
Various type of transportation in Bandung city you can access here: https://io.telkomuniversity.ac.id/angkot-route-in-kotamadya-bandung/
As a foreign student you will have the ease in getting a homey place to stay  while studying at the Telkom Education Institution. There are several choices that can be taken:
A. Dormitory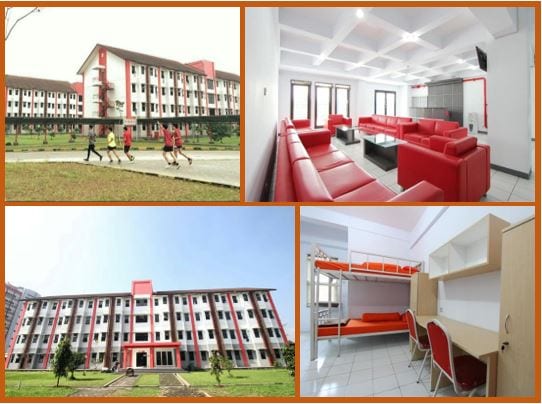 Telkom University's dormitory, located ± 50 metres from the campuses include in one of Kawasan Pendidikan Telkom (Telkom Education Region). There were some positive and negative impact if you live in dormitory:
(+) Telkom University dorm's is really near from campus and if you want to go to campus, you could just walk for 5-10 mins.
(+) Good safety for the students, 24-hours guard from the local security. If students need to go to some place or ask for directions, they may ask them for more informations.
(+) Telkom University dorm's have Senior Residence in every buildings that may help you, if you're sick or you get unpredictable scene.
(-) You can't go around or come after 10 P.M, because the main door have been locked. But, in case if you have to go, you can call the security around and get the permit.
B. Boarding House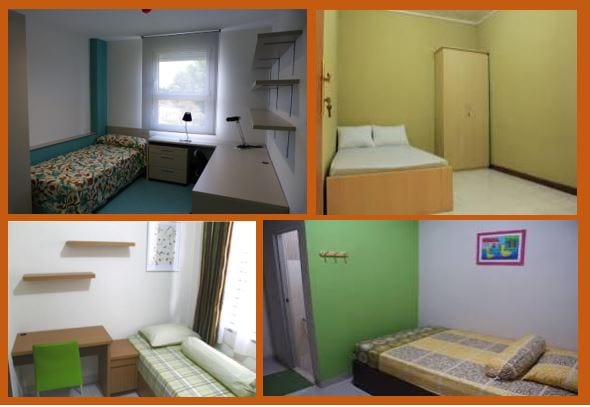 If you go around the Telkom Education Region (Kawasan Pendidikan Telkom), you can find various boarding house in Sukabirus, PGA, Babakan Ciamis, Sukapura, Perumahan Buah Batu, and Pesona Bali. Every boarding house have different facilities and different price based on your needs. There were some positive and negative impact if you live in boarding-house:
(+) You can choose the boarding-house based on your needs and ability. There was various price from IDR 6,000,000,00 till IDR 15,000,000,00 per year based on the facilities.
(+) You can choose the boardinghouse based on the distance to the campus. There was some boarding-house that really near to the campus or far enough if you don't want to have the crowd.
(-) Less security, usually each boarding house just have a house-keeper to clean the house but not security.
Pick Up Arrangement
Enrolled students (Students of Telkom University) could request a pick up arrangement to International Office of Telkom University. Please note that the pick up arrangement only in the area of Bandung. Kindly send an email to info@io.telkomuniversity.ac.id with subject: Pick Up Arrangement [name] and enclose your flight tickets or detail arrival schedule and contact.