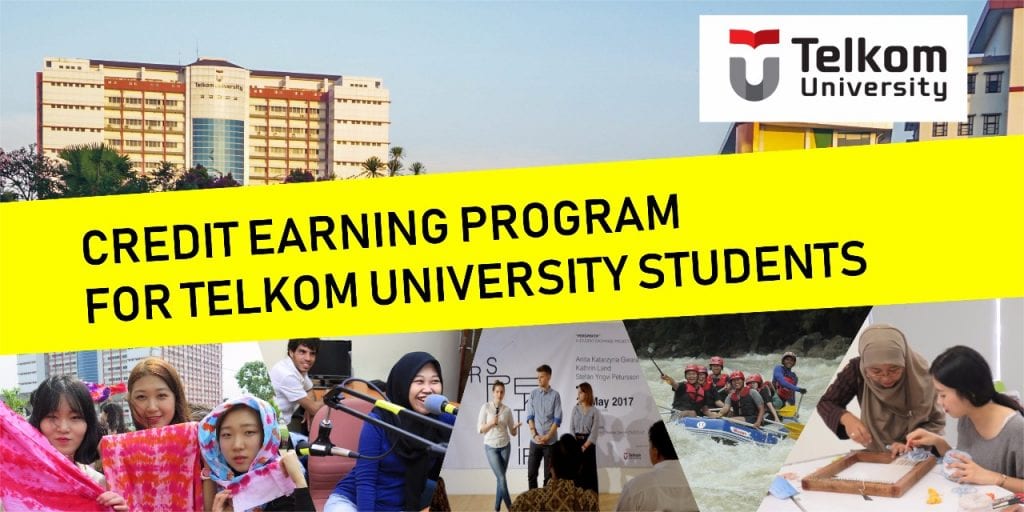 Great chance for Telkom University students to grab the scholarship opportunity for credit earning abroad. The scholarship is provided by the Ministry of Research, Technology and Higher Education. Institutions, including Telkom University, will have the right to propose three students for the scholarship. The maximum benefit for each student is IDR 50.000.0000 for American and European regions or IDR 30.000.000 for other regions.
Terms & Condition
Active student of Telkom University (Diploma, Bachelor, Master)
English Score (TOEFL minimum 450 or IELTS minimum 5.0)
Sign contract with Telkom University
Selection Process
Required documents are: CV, academic transcript (first semester student of graduate program need to add the previous academic transcript of the degree program), TOEFL/IELTS. Kindly submit to [email protected]
Desk Evaluation (submitted documents review) by Telkom University.
Interview for those who passed the desk evaluation. Interview includes these criteria: attitude, academic records, and language and communication skills.
Announcement one week after the interview.
The grant could be used for these components:
Flight tickets (economic class)
Living Cost
Visa Fee
Accommodation
Health check up
Health insurance.
The whole Process:
Students apply to International Office Telkom University (Bangkit building 1st floor)
International Office Telkom University choose 3 selected students and announce to the students
International Office Telkom University propose to the Ministry of Research, Technology, and Higher Education
Final Announcement.(IO)***
Submission Deadline on Friday, 8 June 2018 at 9 a.m.